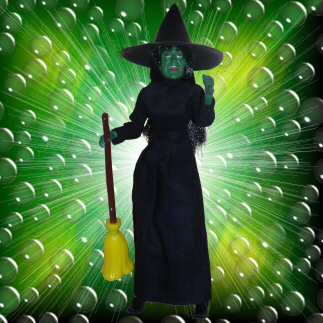 Well, the ultimate "Hail Mary" cycle* is about to conclude, but not without a little tease from my dear friend Aunt Flo. AF & I have become very tight over the last 23 months - I know her every trick, twinge, and cramp. Of course, this month in my heart I can't help but think how wonderful it would be to have a story that begins with this:
"L & I were on the verge of doing IVF, and right before we signed on the dotted line to purchase our fresh and frozen cycles, there they were - two pink lines!!!!"
This is not our story, of course, and AF is determined to play a few Jedi Mind Tricks before we submerge ourselves into a sea of needles and hormones. She begins with the smallest amount of spotting and then adds a few minor cramps. When I refuse to acknowledge her attempts to drive me mad (as well as everyone else around me), she decides to play with my mind for at least 3 to 4 days.

She is satisfied only when she manages to coerce me into a full blown, obsessive google search for "implantation bleeding" and "implantation cramps". Trust me, you can always find a woman out there somewhere in cyberspace who has experienced the exact same "premenstural" symptoms as you before realizing she was knocked up. I've read it over and over: "It felt just like my period was getting ready to start..."

So, enough, already AF! I get it, damn it, and I know exactly what you're doing! Let's just get this thing going so we can officially start the IVF countdown/kickoff!!

Hell, haven't you tortured us enough over the last 23 months???!!!
*
Note: I want to attribute the term "Hail Mary Cycle" to my blogger friend Nancy. I picked up this expression on your blog, and I absolutely love it!